College-age Junior Faculty Opportunities at the annual Native Youth Climate Adaptation Leadership Congress (NYCALC)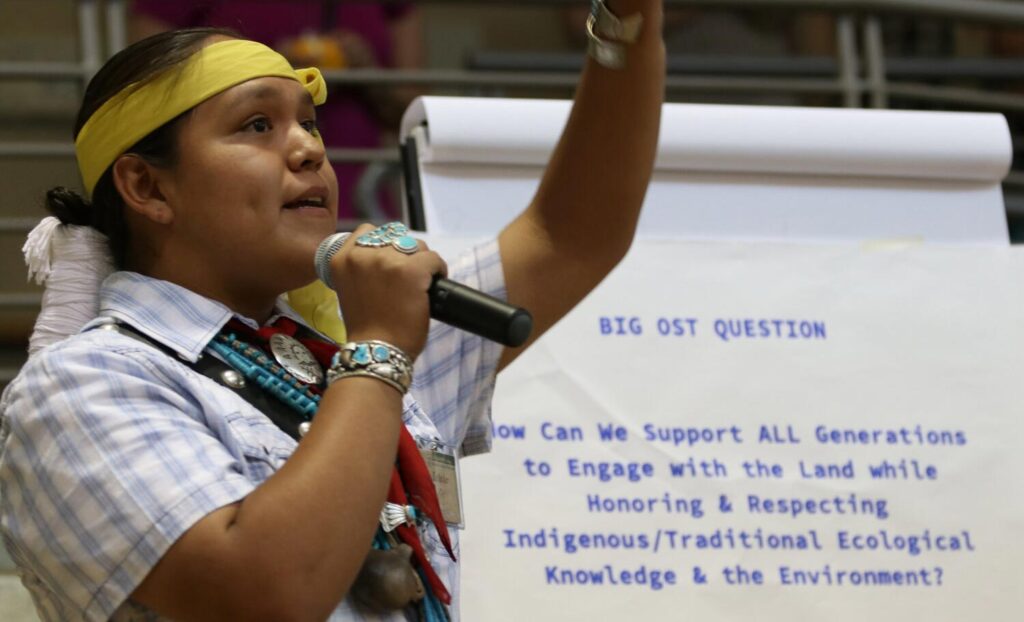 We invite Native college-age individuals to develop leadership and career-readiness skills as Junior Faculty at Native Youth Climate Adaptation and Leadership Congress (NYCALC).

 
Junior Faculty members serve as essential personnel during the weeklong congress. Typically, they arrive two days early for pre-event training, then attend workshops and serve as mentors to Native high school NYCALC participants during the event.

 
Opportunities don't end there! Junior Faculty may apply to serve as "Trainer Team" members for the following year, where they can receive additional leadership training and help train upcoming Junior Faculty.
Those interested in participating as Junior Faculty should submit a nomination form and résumé, and connect with a federal agency, Tribe, or community organization that will sponsor them. Sponsors cover travel expenses to and from the U.S. Fish and Wildlife Service's National Conservation Training Center campus in Shepherdstown, West Virginia, as well as food and lodging.
Check back in winter 2022 to access the 2023 Junior Faculty nomination form.
Photos by U.S. Fish and Wildlife
This program is created in partnership with U.S. Fish and Wildlife Service, National Park Service,
Bureau of Indian Affairs, U.S. Forest Service, and New Mexico Wildlife Federation.